Save this page to refer back to once you file your 2014 Tax Return!
It's never to soon to start thinking ahead to the upcoming tax season. After all, you may be wondering when you can expect to receive your 2014 tax refund money!
In the past, the IRS posted a refund cycle chart, allowing tax filers to learn exactly when they would receive their tax refund.
Unfortunately, the IRS no longer provides the refund cycle dates. Instead, allow filers to track their refund with the IRS "Where's My Refund?" tool.
This change may have been a disappointment to you. We want to help. Below, you'll find a PriorTax  estimate 2015 refund cycle chart.
Track Your Refund on the IRS Site
In addition to using the chart provided below, after filing your 2014 tax return, you'll be able to track your 2014 tax refund using the IRS  "Where's My Refund?" tool.
The IRS site will give you a status update on the whereabouts of your tax refund after you've entered the following information;
social security number
filing status
refund amount
You'll also be happy to hear you can use this tool to track your late 2013 tax return.
2015 Refund Cycle Dates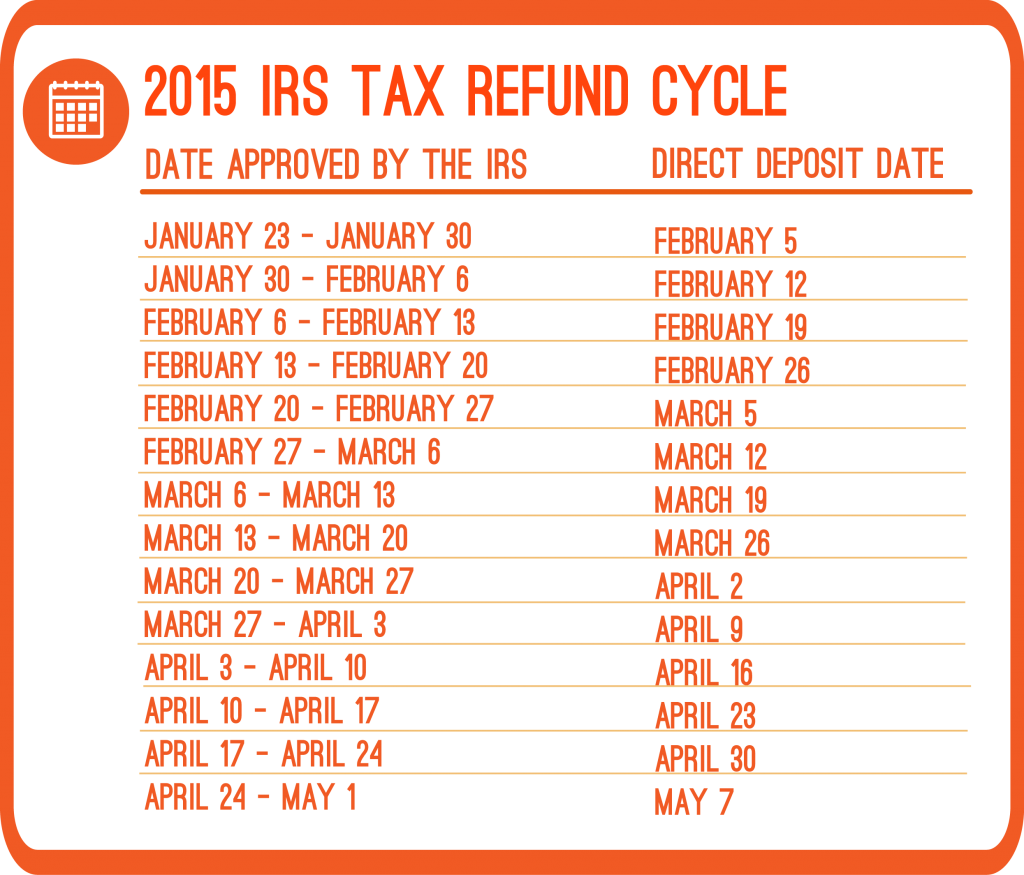 Note: The refund cycle dates below are NOT definite. They are only expected dates, based off of previous year trends.
Get Ready for the 2015 Tax Season
You'll have to wait until the beginning of 2015 to file your 2014 tax return and receive your 2014 tax refund. However, you may find it helpful to bookmark this page to refer back to once tax season arrives. At that point you'll get a better idea on when can expect to receive your tax refund!
Until the 2015 tax season begins, you can get caught up on your prior year tax returns with PriorTax!
The PriorTax team is available to answer any refund or tax return questions you may have before, during or after filing your tax return.
Photo via Chris Potter on Flickr