Here's how to get caught up on your late 2008 taxes.
If you forgot to file your 2008 tax return, you should do so as soon as possible. Sure, it's been years since the tax filing deadline for that year, but you could and should still get caught up.
Here are two important reasons why:
The IRS has up to 10 years to collect
Late fees increase by the day if you owe tax from that year (the longer you wait, the worse the situation) The failure-to-pay penalty keeps accumulating every month your tax goes unpaid.
And an even better one:
Uncle Sam is knocking at the door.
Before you get started, there's something you must know. Unfortunately, you won't be able to e-file your 2008 taxes. In fact, the IRS shuts down the e-file system at the end of each tax season and that one was, well, a long time ago.
If I can't e-file then how do I file?
With e-filing unavailable, it means that you must paper-file your return. This means after you've prepared your tax return and we've reviewed it, you'll need to download, print, and sign it before hopping over to the post office to mail it to the IRS or state.
However, if you're suddenly in a hurry to get that 2008 return out, you want to allow for some time ahead.
Follow these 7 Simple Steps
Here's a convenient recap of how it works: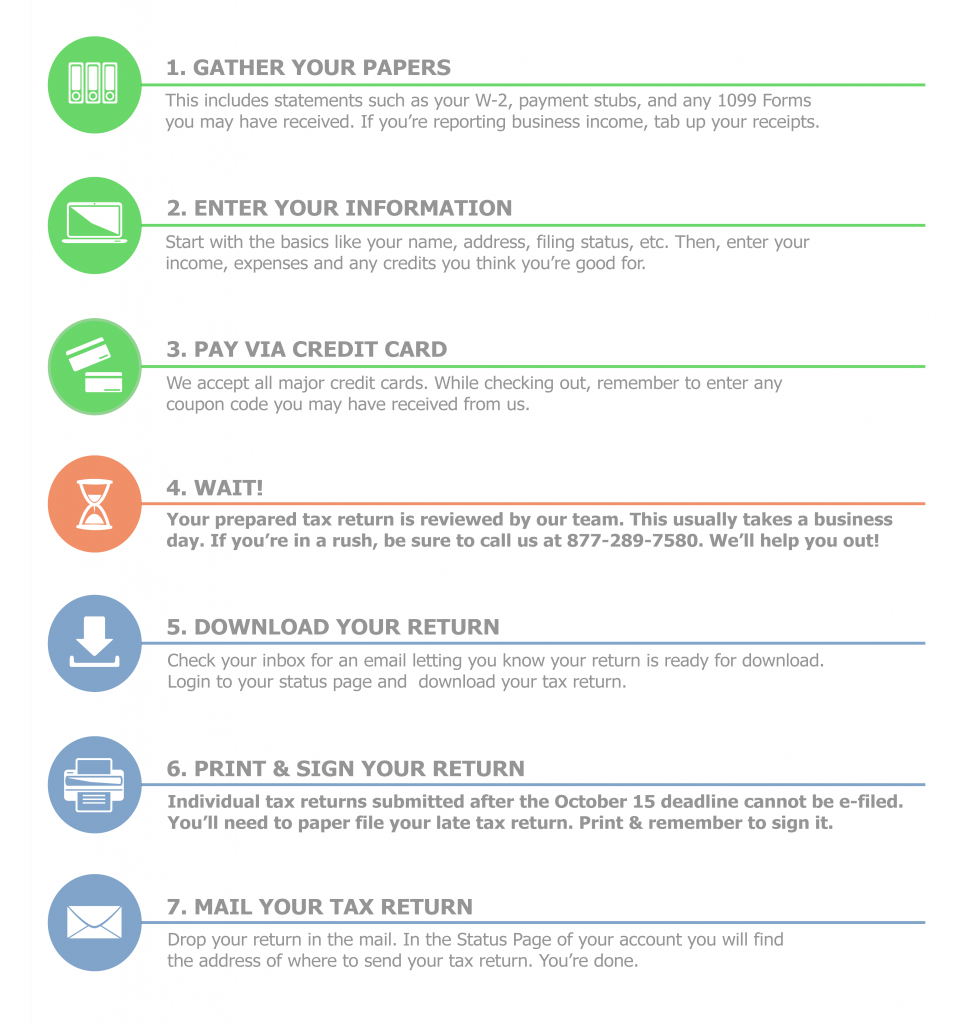 What if I can't locate my income statements?
If you can't contact your past employer, you will need to request a Wage and Income Transcript from the IRS. You can do this online or by filling out Form 4506-T and mailing it to the IRS.
Start on your 2008 taxes today!
To prepare your 2008 tax return, create an account on PriorTax and enter your 2008 tax information. If you need help along the way, the PriorTax support team is available by phone, chat, and email.
Don't put off filing any longer. Get it out of the way today.